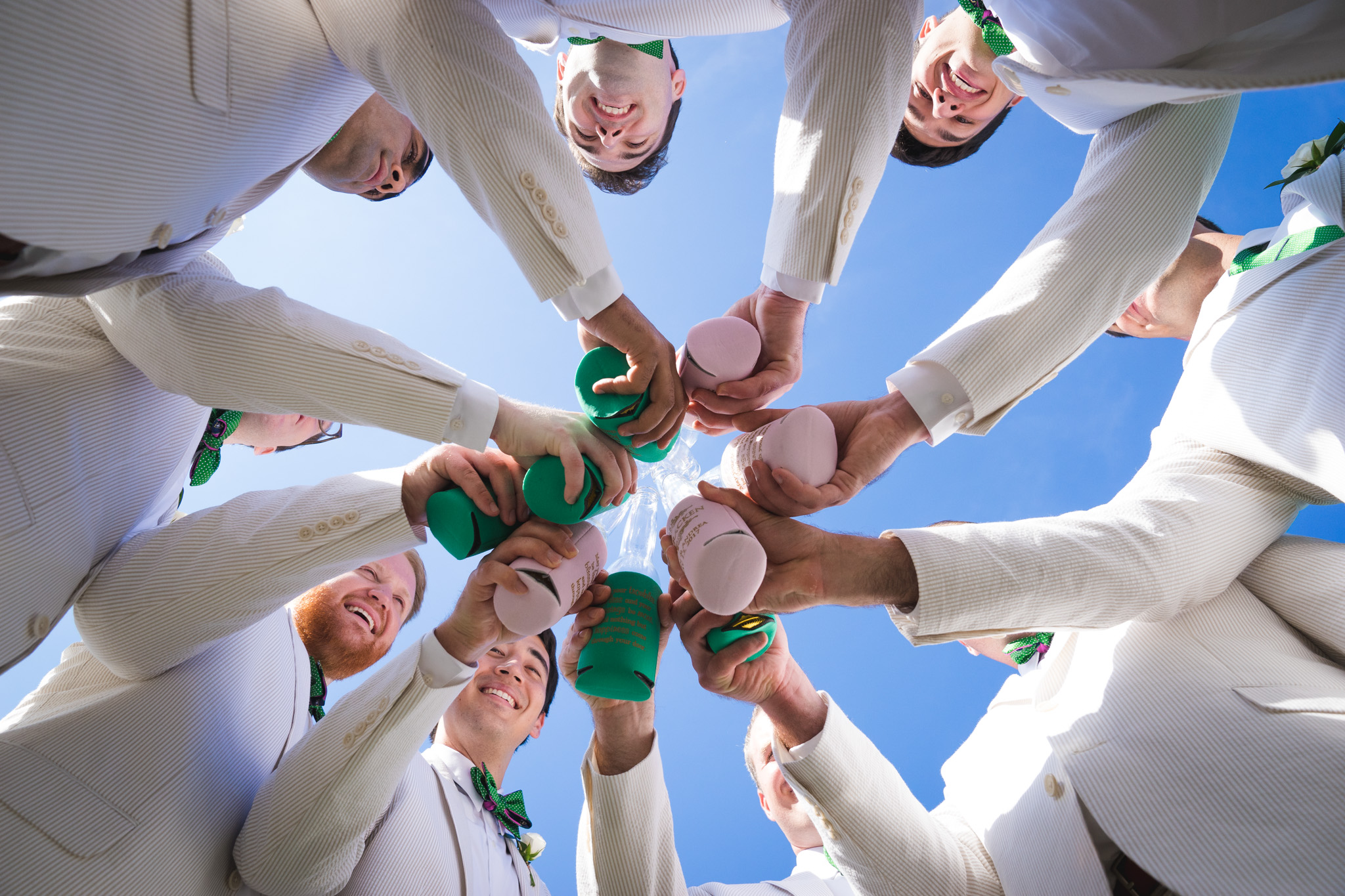 Tip 1 – Hire a Wedding Planner!
Let's face it, planning a wedding can be tough! My best advice for coordinating your day and ensuring all goes right is to HIRE A WEDDING PLANNER! A wedding planner can make things smooth and seamless, and let you relax and take the day in! Don't consume yourself worrying about the details and making sure everyone is following the timeline. Let someone else keep you and them on track. A wedding planner can not only focus your wedding day vision and ensure that you're hiring trustworthy vendors but based on these things and experience, they can develop a timeline so that your day is exactly what you want it to be!
I have a list of amazing wedding planners – just ask! I'm happy to help you start planning your perfect day!
Tip 2 – A Stress Free Day is Easy with a Timeline!
Whether it's you or your wedding planner, or perhaps it's a collaborative effort of both, you'll want to develop an outline and fill in the details as you go. Here's a general idea of what your wedding day (photo) schedule should ultimately look like; this will vary based on the dynamics of your day.
Getting Ready
For the Bride: A trial run of hair and makeup always helps to estimate how much time you will need to look your best. To be sure you have enough time to enjoy and relax, add another 30-40 minutes to this for a safety net for any issues that could come up, and if nothing comes up, then you're golden and you can just sit and relax! You'll also want to include about 20-25 minutes for getting your dress on. Some wedding dresses are tricky and take a bit of practice and time to get zippered, laced, or buttoned properly. Average time: 1.5-2 hrs.
For the Groom: Most weddings involve some sort of group activity early on, like golfing, shooting pool, etc. Afterwards, we will get some details of the grooms finishing touches, shoes, jacket, cufflinks. These little pieces will help tell your story, documenting groom prep is essential. We will finish up with a few portraits of the guys together, fun & formal! Grooms and party usually take a little less time than the bride and bridesmaids, but obviously, this can vary. Average time: 1-1.5 hrs.
The next phase of your outline can really change here. Consider if you want first look photos with couples portraits, and whether or not you want to include the bridal party and/or family. Another common photo request to consider for brides is if you'll want first look photos with your father or family. These variables could really change your timeline. Average time: 1-2 hrs.
Keep in mind things like bride/groom gifts and notes as well as any other personal touches that are unique to your day. Please let us know if you have any questions! For ideas on timelines visit our other blog post Wedding Day Timelines – How it all comes together!
Over the past couple of years, I've noticed a trend. Ceremony services are getting shorter and shorter. That's not to say that they are less important, couples have just been focusing more on the aspects that are truly meaningful to them. Your officiant will give you more information on how long all this will take. Plan for 15-30 additional minutes to allow your guests to exit the ceremony, and 30-45 minutes if you're planning on having a receiving line. Ceremony Average time: 15 mins-1 hr.
Cocktail hour – Depending on what you did before the ceremony (first look/ no first look) can change your timeline here: couple portraits/family & bridal party photos. Average time: 1hr.
Guests move to dinner: This time will include Introductions, Toasts/Speeches, and the first dance. Average time: 30 mins.
Dinner: Typically you will go with your photographer during a portion of dinner to do sunset photos. Average time: 45 mins.
A bit of dancing usually occurs before Cake Cutting & Parent Dances (Average Time: 15 mins..) Dancing picks back up after and depending on what you would like for your day will end the night. A typical evening wedding can end anywhere from 10pm-2am.
Tip 3 – Think about how you want to remember your wedding…
When you picture your wedding day, you picture the best day ever- right?! Years from now, when you look back at your video and photographs, you'll reminisce about just how perfect your wedding was. Well until you come across picture after picture of your guests leaning into the aisle to get that "perfect shot" on their iPhone. And when you watch the video, everyone seems more concerned with making their own picture memories then enjoying the celebration that you worked so hard to plan. This doesn't seem like the best way to remember your wedding right?
Unfortunately, in our social media driven society, we are seeing this at weddings more often. Everyone wants to get the perfect snapshot for Instagram or their Snapchat. Meanwhile, you already had this planned out by hiring the best photographer and videographer out there. Someone who will produce quality pictures and videos that all your guests (and you!) can share as much as they want. To do this, couples simply need to make it clear that they would like for everyone to put their phones (and iPad's – yes I am serious, this happened!) away and be present for the joyous moment that everyone came together to celebrate, it will create a much happier day and your wedding album will be free of iPhones.
Another advantage of asking your guests to be present is that you won't have a ton of grainy, unflattering pictures come out on social media as the first impression that everyone who wasn't at the wedding is going to see. The first photo of the two of you as a couple will be a polished, professional image that highlights the day and you! I totally understand that people want to see your wedding ASAP on social media. That's why I offer instant teasers for anyone who has an unplugged ceremony. This means that I'll process and edit a teaser image immediately after the ceremony (seriously, even before the reception begins!) and post it online for all the world to see. Everyone is going to be blown away by how stunning you look AND how quickly your photographer made your images available.
---
Your wedding lasts one day… but your images last forever
Let us help you!
Angled Light Photography is Greenville's fastest wedding photography studio. We specialize in creating and delivering hand-crafted imagery that's genuine to the couple and their day.
Drop us a line if you'd like to chat over coffee. We'd love to hear about your wedding plans!
---